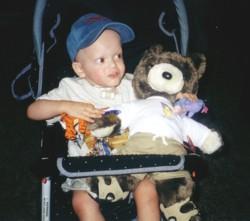 My Angel, My Jeremiah,
When I look to the sky at night,
I find your star's shining light,
When I close my eyes,
I feel your smile so bright,
And when the morning sun rises,
your love embraces my heart so tight.
In a sky so full of clouds,
I know you're peeking down;
As I imagine you at play,
it's your laughter I feel that lets
me know you're still here.

Amber 2002

Jeremiah was our firstborn child and the little boy who taught us how to really love, 'dis much!' He was diagnosed with Stage IV Neuroblastoma a month after his second birthday. Seven months later, he became our little Guardian Angel when he joined God on the 'other side.' He was a true blessing in our lives for 2 1/2 years and we're blessed even more so to have with us in Spirit every day, always present and a part of our wonderful little family. We love Jeremiah, forever and always, 'dis much!'

2010 Lauren's Run
CURE Childhood Cancer

May 2, 2010
www.firstgiving.com/jeremiahherman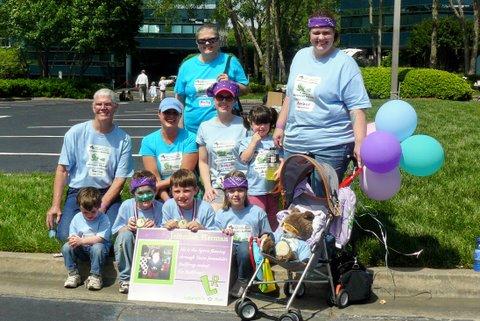 Lauren's Run was a HUGE success! We were blessed to have a beautiful day given the bad weather the day before and after. Jeremiah's Bullfrogs consisted of Holly (Gamma), Amber (mom), Uncle Buz, Nikki, Angela (Aunt Sissy), Alex, Benny, Jake, Bryce, Victoria, Rocco (not pictured) & Jeremiah's Joey Bear!! The Bullfrogs raised $1,485.00 placing us as the 13th in Top Funds Raised. Go Bullfrogs and all the Bullfrog supporters!
And a HUGE congratulations to Jake who won the 2nd Place in the 7 - 8 year olds. His big brother was smiling down on him!